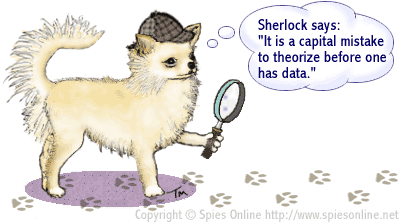 FAQ - Privacy Policy - Terms Of Service
---
Is the material and content of Spies Online legal in all jurisdictions?
Spies Online certainly makes NO representation that the materials and content contained on this website are legal in all jurisdictions. The user is solely responsible to ensure that viewing the content and materials on this website is in compliance with applicable local laws.

Disclaimer: Spies Online Web Author will not be responsible for the use of any of the information on this page or any consequences resulting from using that information. Spies Online Copyright © 1998 - 2017. All Rights Reserved.

Return To Spies Online Main Page
Script provided by SmartCGIs.com