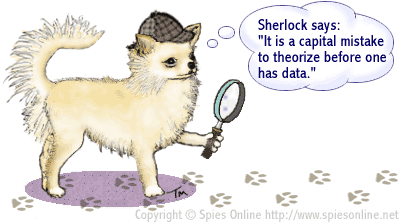 FAQ - Privacy Policy - Terms Of Service
---
May the site be used for anything unlawful?
As a condition of your use of the this site, you will not use the site for any purpose that is unlawful or prohibited by these terms, conditions, and notices. You may not use the site in any manner that could damage, disable, overburden, or impair our host's server, or the network(s) connected to any of its servers, or interfere with any other party's use and enjoyment of the site. You may not attempt to gain unauthorized access to any part of the site, other accounts, computer systems or networks connected to any of our host's servers or to any of the site, through hacking, password mining or any other means. You may not obtain or attempt to obtain any materials or information through any means not intentionally made available through the site.

Disclaimer: Spies Online Web Author will not be responsible for the use of any of the information on this page or any consequences resulting from using that information. Spies Online Copyright © 1998 - 2017. All Rights Reserved.

Return To Spies Online Main Page
Script provided by SmartCGIs.com