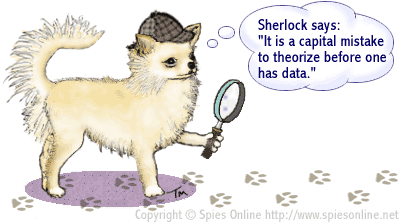 FAQ - Privacy Policy - Terms Of Service
---
Is there an indemnification clause?
You are solely liable for any content, messages or other information you transmit, provide or upload to any area of the Spies Online site. You agree to indemnify and hold Spies Online harmless from any third party claim, action, demand, loss, or damages (including attorney's fees and costs) arising out of or relating to your violation of these Terms of Service, your use of the Spies Online site including forum/e-mail discussion areas, or your violation of any rights of a third party. Spies Online wants you to know that by your agreement to our Terms Of Service (TOS), you indemnify Spies Online for any violation of the TOS or law that results in loss to Spies Online or the bringing of any claim against Spies Online by any third-party. This means that if Spies Online is sued because of your activity, YOU will pay any damages awarded against Spies Online, plus costs and reasonable attorney's fees.

Disclaimer: Spies Online Web Author will not be responsible for the use of any of the information on this page or any consequences resulting from using that information. Spies Online Copyright © 1998 - 2017. All Rights Reserved.

Return To Spies Online Main Page
Script provided by SmartCGIs.com