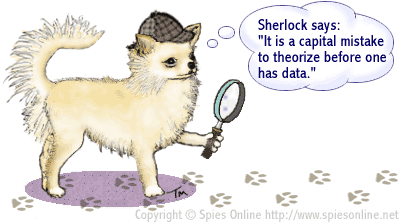 FAQ - Privacy Policy - Terms Of Service
---
There are a lot of resources on the Spies Online site for finding people. Where do I begin?
Try the Spies Online library page for links to articles that may help you. It is also highly recommended that you read Joseph Culligan's book "You Can Find Anybody!" from cover to cover. He's also written some other books, and you are encouraged to check them out.

Disclaimer: Spies Online Web Author will not be responsible for the use of any of the information on this page or any consequences resulting from using that information. Spies Online Copyright © 1998 - 2017. All Rights Reserved.

Return To Spies Online Main Page
Script provided by SmartCGIs.com