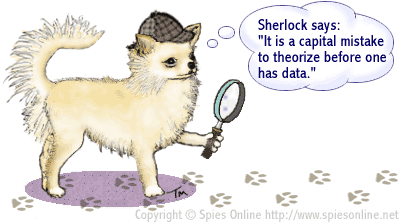 FAQ - Privacy Policy - Terms Of Service
---
Is it possible to find anyone using the Spies Online site and associated links?
There is a very good chance that the site will be able to help you, but of course, Spies Online makes absolutely no guarantees.

Disclaimer: Spies Online Web Author will not be responsible for the use of any of the information on this page or any consequences resulting from using that information. Spies Online Copyright © 1998 - 2017. All Rights Reserved.

Return To Spies Online Main Page
Script provided by SmartCGIs.com